The headwinds that have been buffeting the wine industry for so long appear to be abating, giving producers more confidence.
A lower Australian dollar, creating more favourable export conditions, and the cold Winter we have just experienced are combining to lift optimism for this year's vintage, particularly in cooler climates.
It's always a fragile thing. As former St Hallett winemaker, Stuart Blackwell once observed, wine is a primary industry in which acts of god and freaks of nature can turn the tables all too quickly.  However, sitting here today, things look good.
Cheers Rob
---
Wine lovers' society expanding
A quick glance at a dictionary reminds us that 'amicable' means an absence of discord; characterised by friendliness. Every two months, in different parts of Sydney, small groups of vinous lovers gather under the banner of 'The Amicable Society' to celebrate fine wines. Given the joy of sharing and discovering wine at the heart of these events, it won't surprise you that the Society lives up to its moniker.
The name itself is borrowed. The first such society was founded in the UK to promote a life insurance venture.  The second is immortalised in the story of an 18th century merchant called Van Horn who belonged to an Amicable Society of drinkers in London and who allegedly consumed 34-thousand bottles of wine over two decades, or more than four bottles per day. Van Horn nevertheless reputed to have lived to the age of 90, so I'll leave it to you to decide if this one is an urban myth.
Most tastings in our Amicable Society meetings include wines from both famous and lesser known quality regions and producers. We also have an eye to the best value for the price. Our consumption levels are much more modest than Van Horn but there's no shortage of appreciation for tantalising wine. We look for the special and the unusual.
Among older reds, for example, we have enjoyed a bottle of Brands Coonawarra 1982 Shiraz, while some of the more obtuse wines tasted include a rose muscat from the Massandra cellars, producer of the wines of Russian Czars.
We are in the process of expanding the Amicable Society, so if you are interested in joining, contact me at rob@thegoldbook.com.au
---
Longhorne displays multi-generational prowess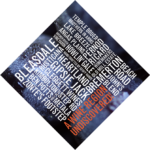 I was fortunate to re-visit Langhorne Creek recently and saw again the outstanding results of several families who have been growing grapes in the region for four or five generations, providing great depth and experience.
The region is bordered by Lake Alexandrina (arguably the world's largest evaporative air conditioner) and based on the Adelaide Hills' alluvial soils, deposited from Bremer River deposits. For many years the amount of land under vine was stable at around 450 hectares, until the most recent wine boom when it grew to almost 6000 ha.
Langhorne Creek is defined by reds with the ability to produce easy drinking and long-aged cabernet is a centrepiece. Shiraz sits so well here that this region is arguably the best for this blend in Australia, across any price point.
The region is a major source of grapes for Wolf Blass, Jacobs Creek and Treasury Wine Estates brands. Wolf Blass was an early champion of the region and soft tannins and easy-drinking supple fruit continue to be at the centre of its style.
Bleasdale is the largest brand bottled in the region, although a minnow compared to Wolf Blass. Keep a look out for Langhorne Creek's Malbec. It offers a chance to explore something new to most Australians and the ability of this region to capture floral notes in this variety places it at the polar opposite of any other region in the world that I am aware of.
Check out the buying guide below for a selection of the best value buys.
---
Highlights This Month
Voyager Estate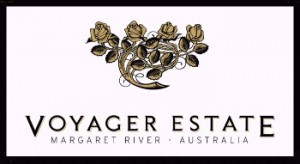 Flying blind highlights our quality
Around this time each year, Voyager Estate conducts an annual masterclass for the trade in each capital city.
Voyager compares its their Margaret River Cabernet and Chardonnay with others from around the planet. The international wines are often hugely more expensive and the wines are served blind.
I doubt anyone involved leaves these events without renewed faith in Voyager and Australian wine in general.
The value that our country offers in wines is extraordinary and the freedom from pretence involved in blind tastings such as these makes them insightful and enjoyable.
The buying guide below offers a selection of the best buys.
Penfolds
Grange Delights
Penfolds typically launches Grange to the media a few weeks in advance of the trade, to accommodate palliation lead times. I've just returned from this year's event and the serving of 1955 Grange was a highlight.
Admittedly a wine that is starting to fade, the 55 Grange was still an emotional experience. This wine showed great fruit style and balanced class and was amazing for its length, refinement and evenness. Still holding on at 60, it could be drunk for another 10 years, although I imagine it peaked a decade ago enjoyed the peak.
It takes a wine like this to show that the best winemakers in Australia are making wines that can go the distance with any region in the world.
Ironically, Penfolds had to buy the wine at auction to serve us. Rare as hen's teeth.
---
Rob's Monthly Pick's
TASMANIA IN SPRING
Join me on a gourmet wine, food and heritage tour of Tasmania
---