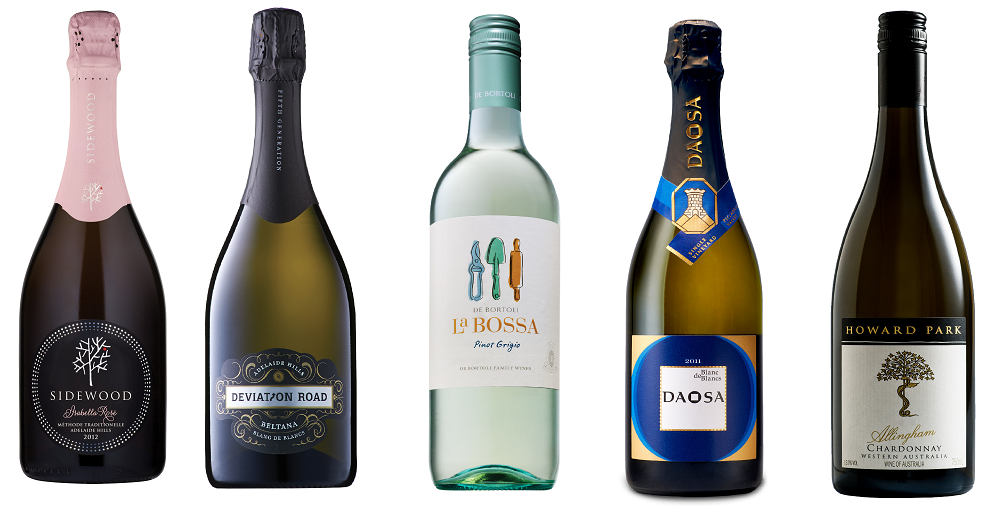 Robs Thirst of the Month
Winery – Wine – Vintage – Variety – Price – Alcohol – When to drink – Score
Ashton Hills Estate Brut Blanc de Noirs 2011 Pinot Noir $40 13 2021 93
Very classical complexity: yeasty, oatmeal, pinot generosity beginnings of honey and croissant and
whole wheat toast. In the mouth fruit and acidity balance, delicacy, very good acid line and just
hinting toasty on the finish with very chalky acidity with honey toasty yellow fruit and very good
length.
Ashton Hills Estate Salmon Brut 2011 Pinot Noir $35 13 2020 95
Very impressive restrained seamless wine with excellent ripe fruit. The style is the same as the blanc
de noirs only with 6% Pinot Noir added at disgorgement as the expedition liqueur. The palate is
seamless ripe, rich even and long with lovely pinot strawberry flavours and a fine dry acidity to close.
Best's Wines PSV 141 2014 Pinot Noir $150 12 2034 96
From the oldest known Pinot Noir vines on the planet. Aromas unfold initially primary with aromas
of boiled sweets and chicken chips with time lovely ripe strawberry and oak toast. The palate is very
young immediately raspberry, almost confectionary, wine gums and jubes, medium bodied, vibrant
middle palate and savoury finish lingering raspberry, fresh acidity and very fine grained tannin
length. The structure says it is great keeper.
Croser Late disgorged 2003 Pinot Noir Chardonnay $50 13.5 2019 94
Creamy complexity with nougat like complexity, preserved fruits back notes of meat stock. The
palate is bone dry so called zero dosage with a creamy soft lees and fruit which backed by racy
acidity, notes of yeast, cashew, grilled nuts, almost saline sea spray notes on the very long finish.
De Bortoli La Bossa 2015 Pinot Grigio $10 12 2016 86
Yellow pears aromas with a medium bodied and fresh with good length. A very complete wine with
the varietal personality and a flicker of complexity.
Deviation Road Beltana2011 Chardonnay 12.5 2019 94
A singular aperitif style with the first notes of vegemite, wheat biscuit, yeast and fruit in harmony
with a long line of fruit acidity, sherberty length and chalky aperitif style finish that is long, dry and
fine.
Deviation Road Loftia Vintage Brut 2013 Chardonnay, Pinot Noir $45 12.5 2020 93
Good balance of yeasty lees oatmeal notes with white fruits. The palate is well-filled middle plate
balances white fruits, sweetness and fleshy yeasty complexity complete and dry finishing.
Doasa blanc de blancs 2011 Chardonnay $55 11.9 2016 88
Very rich complex style similar to Bollinger in the old days with lots lees oatmeal into nearly sea
spray notes from long yeast age with green apple and bruised apple notes. The palate has almost
fino sherryesque aldehyde notes and a salty flavours and dry finish.
Honeymoon Vineyard Brut Rose 2011 Pinot Noir, Chardonnay $45 12.5 2018 94
Strawberry marshmallow and patisserie aromas leads to a fruit filled wine with excellent texture and
very good balance, length quite striking flavours and more for drinking as a casual wine. Fresh and
pure, elegant finesse with good length. Drink young.
Howard Park 1995 Cabernet Sauvignon Merlot $50 13.5 2017 90
Deep almost plummy generous exotic blue berry black currant and cherry conserve, subtle oak spice
aromas. The palate has spice, cedar, almost soupy texture blue and black fruits quality tannins and
alcohol warmth and the finish shows the fruit is drying up. A great old wine but drink up.
Howard Park Mount Barker 2013 Riesling $33 2029 94
Aromas are rose, musk floral subtle ginger spiced notes and a back ground bouquet of pressed
flowers. Very linear with a long subtle line of flavour more than fleshy force driven by precise acidity,
fine length and subtle structure, a keeper if you want.
Howard Park Abercrombie 2014 Cabernet Sauvignon $125 14 2028 92
Very good cabernet definition with cassis black currant blue berry fruits notes appealing spice notes
briar and subtle soya sauce. Drinks really well fresh and ripe oak complex and generous. The
pleasure here is already on show soft fleshy entry ripe and full in the middle, black currant cedar
fruit glowing in warm notes of fine grained French oak and medium plus length offering immediate
drinkability with age ability.
Howard Park Allingham 2015 Chardonnay $89 13.5 2025 95
This is a very contemporary and refined wine with rippling power showing youthful fruits tight ripe
lemon citrus, gentle cashew oak and subtle wine making inputs. The palate lines up structurally like
the 13, very long even gentle silky texture with mandarin citrus fruit top notes, white fruits and even
silky sensuous long refinement with balance.
Lobethal WinesMaja Blanc de Blancs 2012 Chardonnay $35 12 2020 93
Complexity very classical yeasty, oatmeal, generosity honey and toast, croissant and whole wheat
toast very good acid line and just hinting toasty on the finish. Very chalky acidity with whole wheat
table cracker yellow fruit and good length.
Montalto Pennon Hill 2015 Pinot Noir $32 13.5 2020 90
Appealing lift with strawberry rose hip and spicy whole bunch aromas. The palate has appealing light
bodied complexity with winemaker spice notes from stems adding to the crunchy red fruits.
Mount Lofty Ranges Vineyard 2013 Pinot Noir Chardonnay $40 11.5 2018 94
Deep colour with serious complexity in a young wine, lees complexity and yellow fruits. The balance
is excellent full in the middle mouth and deep very much a fleshy middle palate.
Petaluma Croser 2012 Pinot Noir Chardonnay $55 13 2019 90
Pretty perfumed, almost rose aromas of pinot fruits showing strawberry and raspberry aromas
leading to palate with balanced fruitiness, balanced alive fresh and ripe, full and fruity with plenty of
appeal with ripe flavours subtle well balanced acidity. Very middle palate full and lush managing to
be both elegant sparkling and fruitful with a distinct house style.
Romney Park Blanc de blancs 2012 Chardonnay $45 12.5 2022 90
Subtle toasty notes lemon and yeasty notes with a crisp lemon lean tight bodied citrus palate, blood
orange acidity, long and delicate.
Sidewood Estate Chloe 2013 Pinot Noir Chardonnay $28 12.3 2018 90
The classic sparkling aroma with yoghurt lees and white and stone fruits. Great middle palate pink
fruits sherberty acid lift very middle palate full and clean to the finish. Appealing drink young style.
Sidewood Estate Isabella Late Disgorged 2011 Pinot Noir $28 12.1 2018 94
Fresh strawberry, preserved strawberry and spices. The just ripe fruit profile is long and even, this is
a great dry style with very good length and middle palate weight. Well knit elegant fruit ripeness and
finishing just dry.
Somerled Sparkling Blanc de noirs 2013 Pinot Noir $42 84
Subtle toasty notes lemon and yeasty notes with a crisp lemon lean light bodied citrus palate, blood
orange acidity, short and delicate.
The Lane Vineyard Cuvee Helen 2009 Chardonnay $55 12.5 2018 92
Pretty yeast oatmeal notes with bottle aged yellow fruits apricot and fresh peach flavours. The
mature palate has synergy with oatmeal lees adding flavour and creamy texture with appealing
depth of flavour. Slightly abrupt finish but plenty of horse power in the lees and fruits complexity.
[wcm_restrict]
Download
[/wcm_restrict]