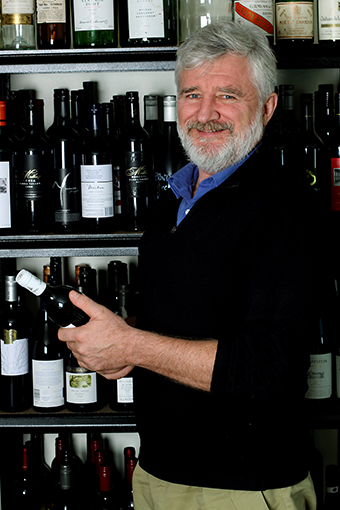 Robert Geddes, Master of Wine
Rob has been immersed in every aspect of the wine industry for more than 30 years as an author, consultant, judge and educator. After starting his career in the vineyards of the Clare Valley, Rob was the 3rd Australian to pass the rigorous International Master of Wine exams. He is one of less than 20 MWs in Australia today.
In 2017 Rob set up an office to in Shanghai, now one of the world's most dynamic cities for wine business, and he is the first MW to base himself in mainland China. Rob and his team are on a mission to share wine knowledge with everyday Chinese people who want to learn more about wine.
Rob is the author of the longest running national wine guide, 'Australian Wine Vintages' (popularly known as the Gold Book), now in its 36th edition and 'A Good Nose and Great Legs: the art of wine from the vine to the table', a popular reference book understanding and enjoying wine.
Rob is a sought after public speaker, media interviewee and wine educator, regularly hosting corporate events and consumer courses for those who want to learn more about wine, wine trends and food matching. He is known for his charismatic and often humorous presentation style and his encyclopaedic knowledge of wine. He is a visiting professor at China's A&F Northwest University, and Ambassador of Jumilla and the grape Monastrell. He hosts countless tastings and events in Australia and around the world.
Rob regularly travels overseas to maintain his knowledge of trends in the industry; most recently to Greece, Germany and France. He is also a judge at numerous national and international wine shows.
In 2015, the app version of Rob's Australian Wine Vintages won the prestigious Gourmand digital award for Best Wine Guide app (Australia).
"Years teaching, marketing and studying wine have armed him with a mix of fascinating trivia, informed research and the ability to place himself comfortably in the shoes of the wine drinker."
The Age
"We really appreciate the knowledge you shared with our team and look forward to other opportunities in the future."
National Independent Liquor Wholesalers Association

"I really enjoyed the course and your knowledge and personality made the whole experience very memorable and worthwhile under your expert guidance."
Veronica Kelly, NSW